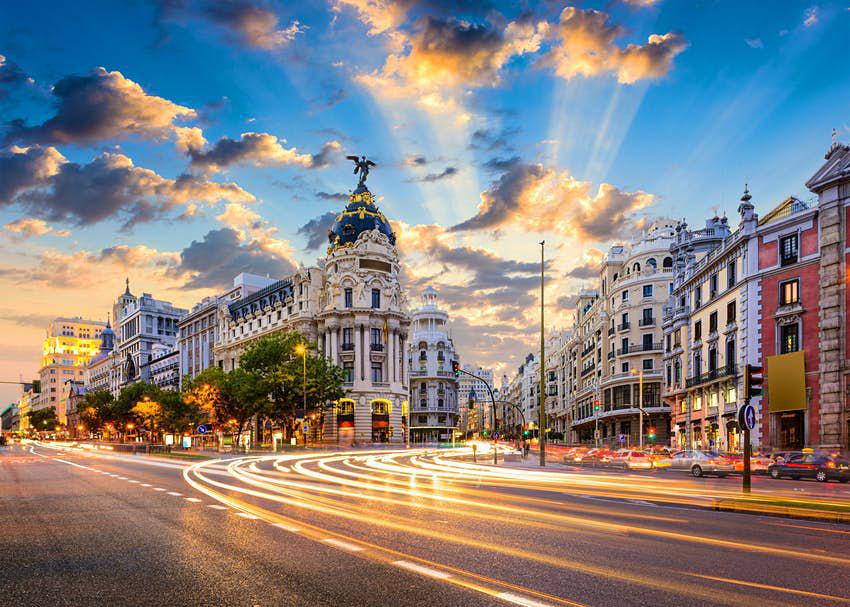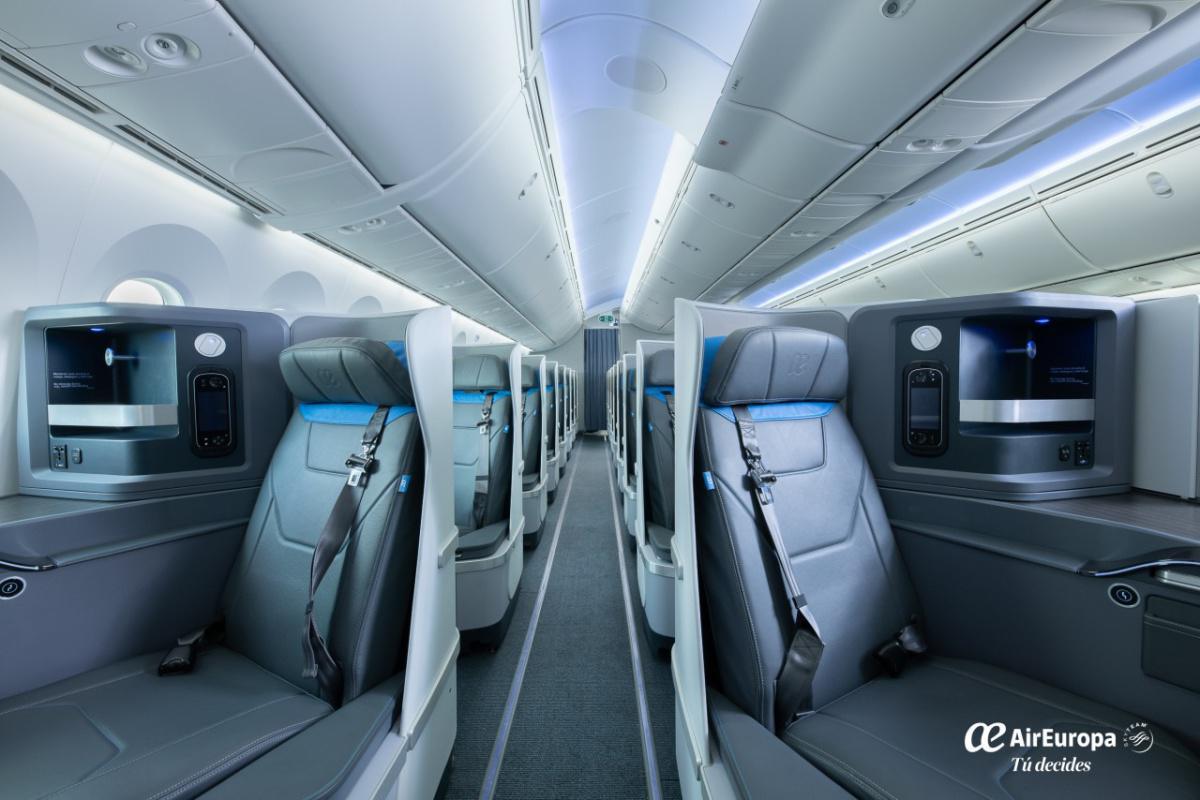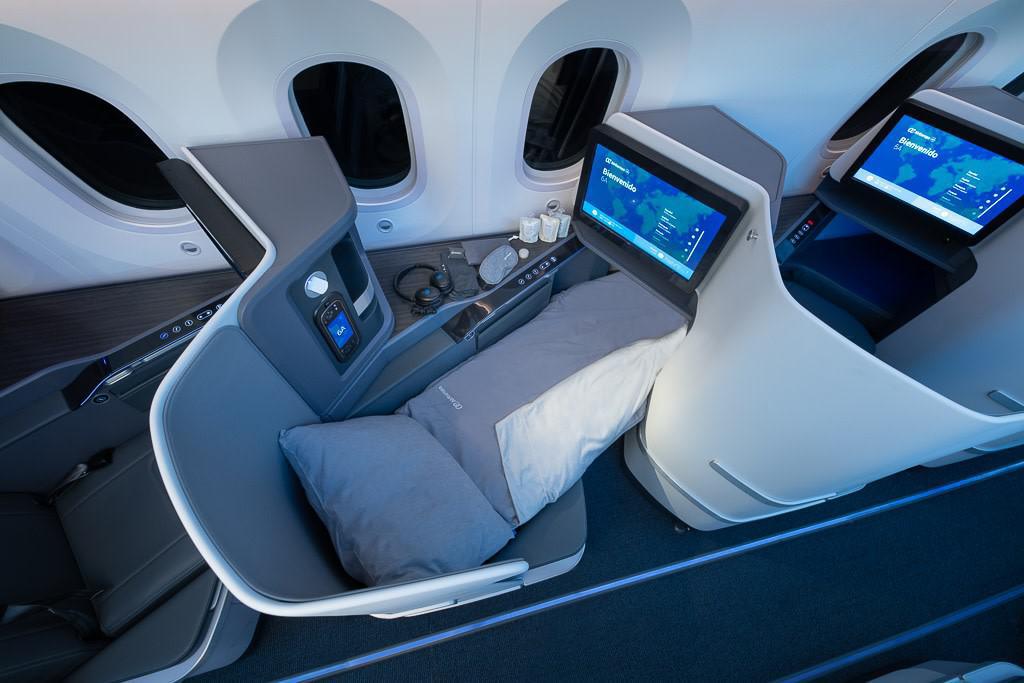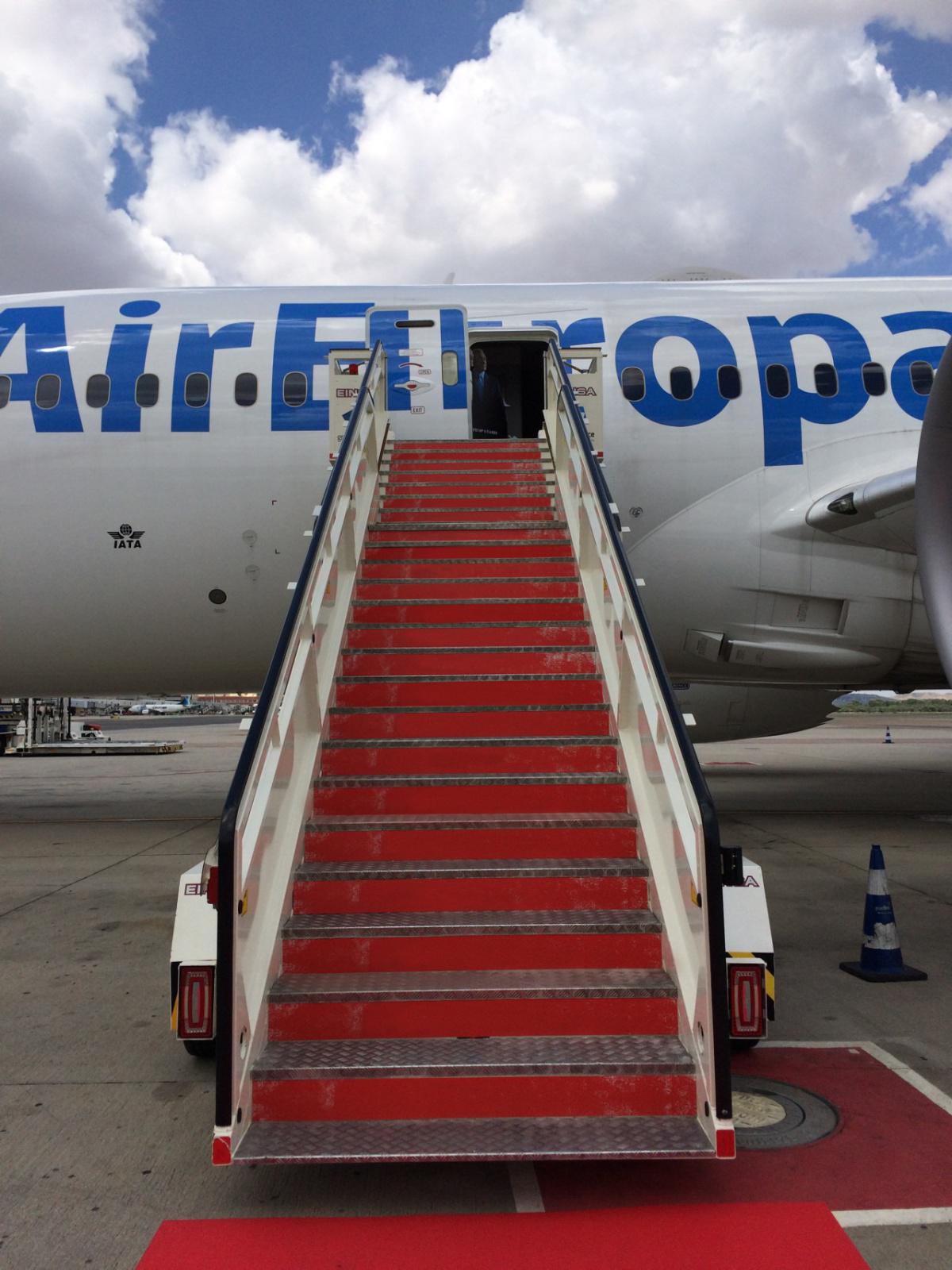 FLAT BED (787 DREAMLINER)
By reclining the seat into the flat bed position, our passengers can rest fully horizontal.
The seats are made of fabric instead of leather for added comfort.
Individual entertainment system.
The tray tables are stored in the central console and are easy to take out. Furthermore, they have an added feature that, depending on the situation, allows the passenger to get up from the seat without having to fold the table away.
Fold-down armrests, which make it easier to access the seat if necessary.
Height-adjustable headrests.
Additional space for storing water bottles, headphones, newspapers and other personal items.
The reading light has up to 3 lighting settings.
It has an outlet for charging laptops, tablets and other devices, as well as a USB jack.